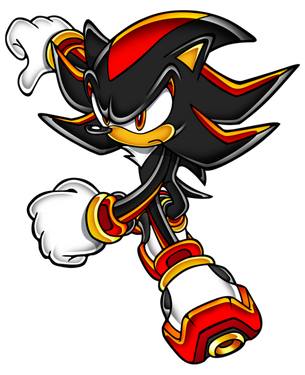 Shadow the Hedgehog is one of the main characters of the Sonic the Hedgehog series. He fought
Vegeta
in an episode of Death Battle, and then reappeared in that same show where he fought
Mewtwo
. He also fought Vegeta again in a bonus episode of One Minute Melee.
Fanon Wiki Ideas so far
Completed Battles
Possible Opponents
Devil May Cry
DC Comics
Akuma (Street Fighter)
Discord (My Little Pony)
Super Mario Bros.
Axel Gear (Rocket Knight Adventures)
Mitch Williams (Glitch Techs)
Bayonetta
Stitch (Lilo & Stitch)
Dark Meta Knight (Kirby)
Dragon Ball
Sol Badguy (Guilty Gear)
Buttercup (The Powerpuff Girls)
Star Wars
Shovel Knight
Reala (Nights into Dreams)
Sephiroth (Final Fantasy)
Meruem (Hunter X Hunter)
Yasha (Asura's Wrath)
Digimon
Pokémon
Wolf O'Donnell (Star Fox)
Kula Diamond (King of Fighters)
Marvel
Akame (Akame ga Kill)
Community content is available under
CC-BY-SA
unless otherwise noted.